Bond Bounty Pt 3: Bond attorney fails to pay city taxes; City Hall poised to openly break malfeasance law
---
Shreveport City government is an onion of corruption.  You expose one layer only to find more lurking in the shadow.
In my previous articles (here, here), I exposed the hundreds of thousands of dollars in payoff received as "co-bond counsel" for the City of Shreveport to attorney Alex Washington and his law firm.  With a cash cow like the City of Shreveport at his disposal, one would think Mr. Washington would easily pay his taxes, just like the rest of us are required to do.  Sadly, Mr. Washington and his law firm have flaunted the law and failed to pay City taxes, a comparable pittance totaling $1,162.93 (plus interest).  This is evidenced in the recent Times publication of delinquent tax notices from April 1, 2018. (see photos at bottom of article).  Alas, Caddo Parish and the City of Shreveport are mired in systemic corruption, entitling the law to be openly ignored for those insiders like Washington when city leaders pick and choose.
Why is this important?  Well, Shreveport's own laws (Municipal Code section 26-211) preclude the city from contracting with or paying any person who has not paid all taxes which are outstanding and due the city.  Thus, when the City Council passed Resolution 22 of 2018 (bottom of page 6) by which the City hired Washington & Wells, LLC, the City violated its own law.  Plain and Simple.  The resolution and/or accompanying contract for services should be declared null and void immediately.
On April 19, 2018, the City is set to present its final $120,000,000.00 bond application to the Louisiana State Bond Commission (see top of page 2 – agenda).  This article was emailed to Mayor Tyler, City Attorney William Bradford and the entire City Council at the time of publishing.  If the City proceeds, it will do so with the actual knowledge that the underlying resolution violates the law,  thus it will be intentionally and knowingly applying to the State Bond Commission in an unlawful manner.  This is the definition of "Malfeasance in office" under La. R.S. 14:134, a crime punishable by imprisonment for not more than five years (La. R.S. 14:134).  Shreveporters are likely left with only the Bond Commission as their only hope of preserving the law in this manner.  More to come…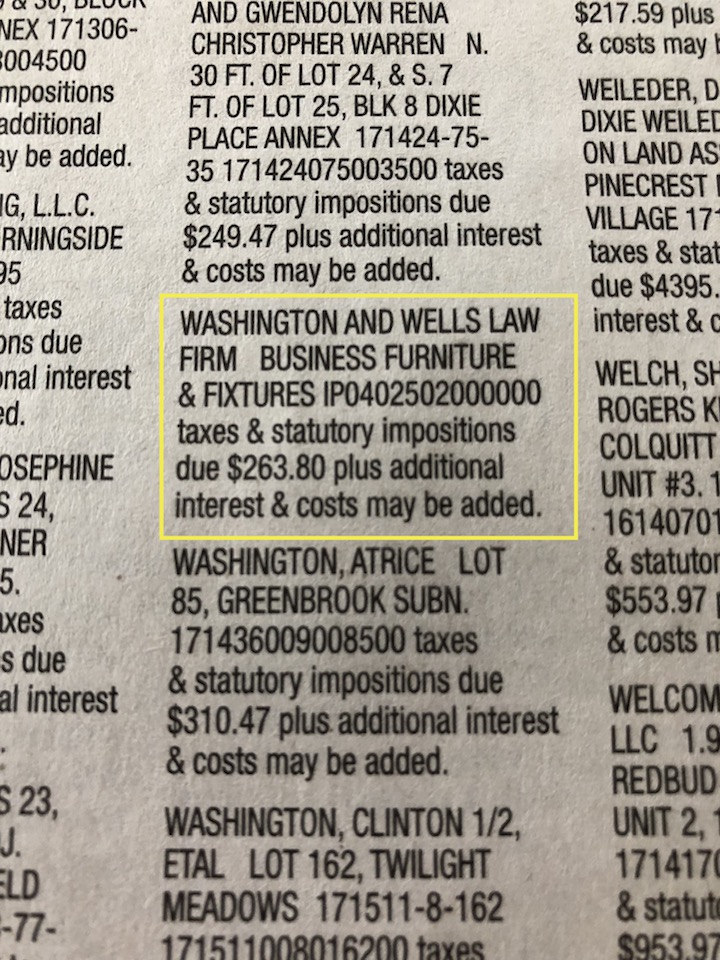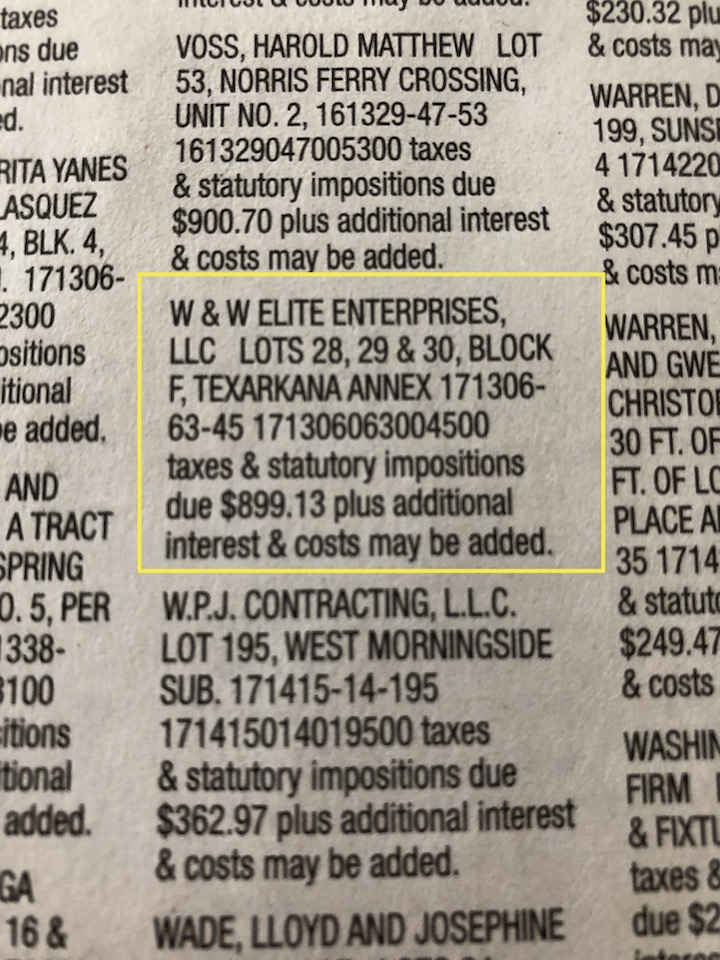 As published April Sunday April 1, 2018 in the Shreveport Times special section 1A.  *(W&W Elite Enterprises is wholly owned by Washington & Wells Law Firm according the the Louisiana Secretary of State's filings for the company)